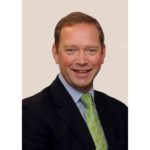 Answer on January 18, 2018 From Sr Procter John
Dear Marleen,
Thanks you for your email.
Would you be able to provide us with more details of the issues and what it is Mr Procter can help you with?
Best,
William
Assistant
John Procter
European Parliament
——————————————————————————
Answer on January 21, 20018 From Lyme-int
Dear Mister Procter,
Dear William,
Thank you for your reply.
For the moment we have an appointment with Mrs Liadh Ni Riada to talk about a Lyme draft resolution for Europe.
As soon as we know more I will contact you.
Best,
Marleen Deglin